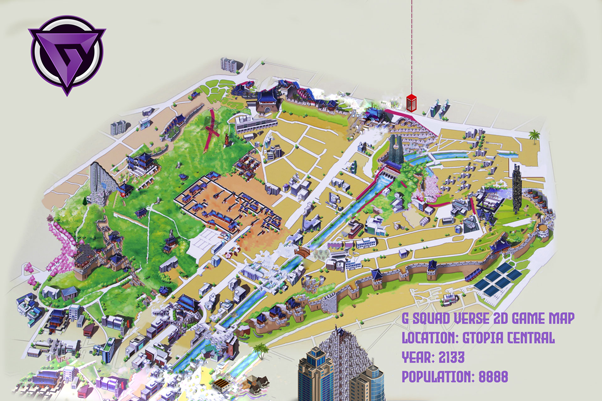 The only place in the metaverse where you can use your
NFT
To Unlock Premium Crypto Rewards.
Squad Up To Earn
Each G Squad Verse Character is dropped with a plot of valuable land and or assets. Select Gs will come with special assets, privileges, or access to another areas others do not. The amount or locations are based on the citizen tier 1-4. The 2D characters and assets will control the Macro economy of the game while 3D elements will later be implemented controlling the Micro elements of the game.
HOW TO PLAY
Infrastructure

join our team

GSquad Members

8888

Gs

Dropping Custom Work Non-Stop
WORLDS MEET
REAL
Our goal is to create more real world value from our crypto art project. We intend to have a city for every genre of music.
Buy Now
Contact
Us
Touch Base
SQUAD UP
Our Location :

San Francisco, CA

Email :

Level100Studios@Gmail.com
Buy Now